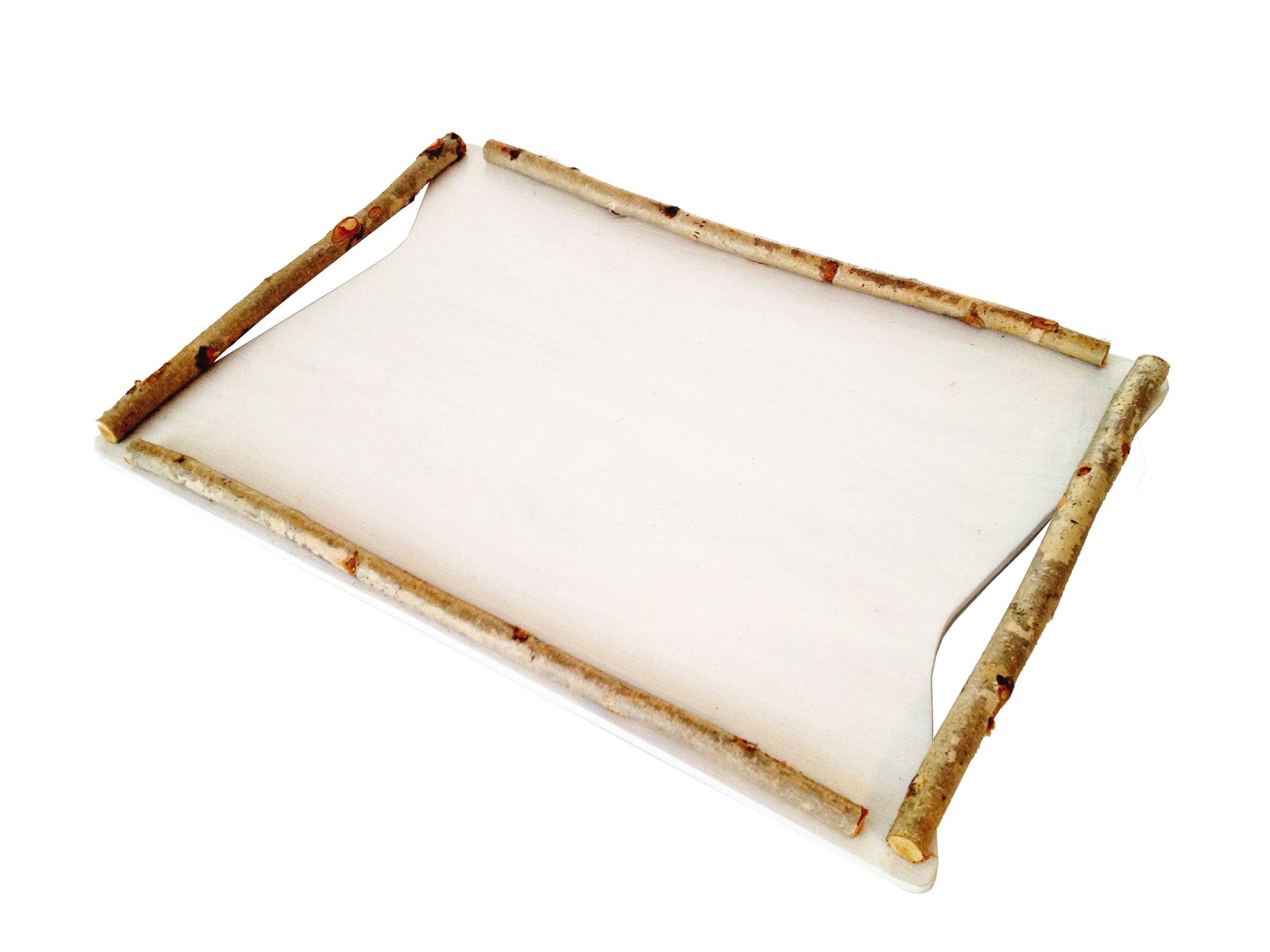 Clearance
sale
Twig
Free delivery for all UK orders
Tray

This tray is asymmetrical in shape, allowing space for hands to hold onto the birch handles. The shape is an abstract take on the shape of Swedish mountain tops. The handles are untreated, straight from the birch tree. Other sizes and colours can be made if required.

Material: Painted Ply base & Natural Birch handles. White leather straps.
Size: 500mm x 330mm.
Bespoke colours are possible.

Handmade in Sweden. Finished in London.